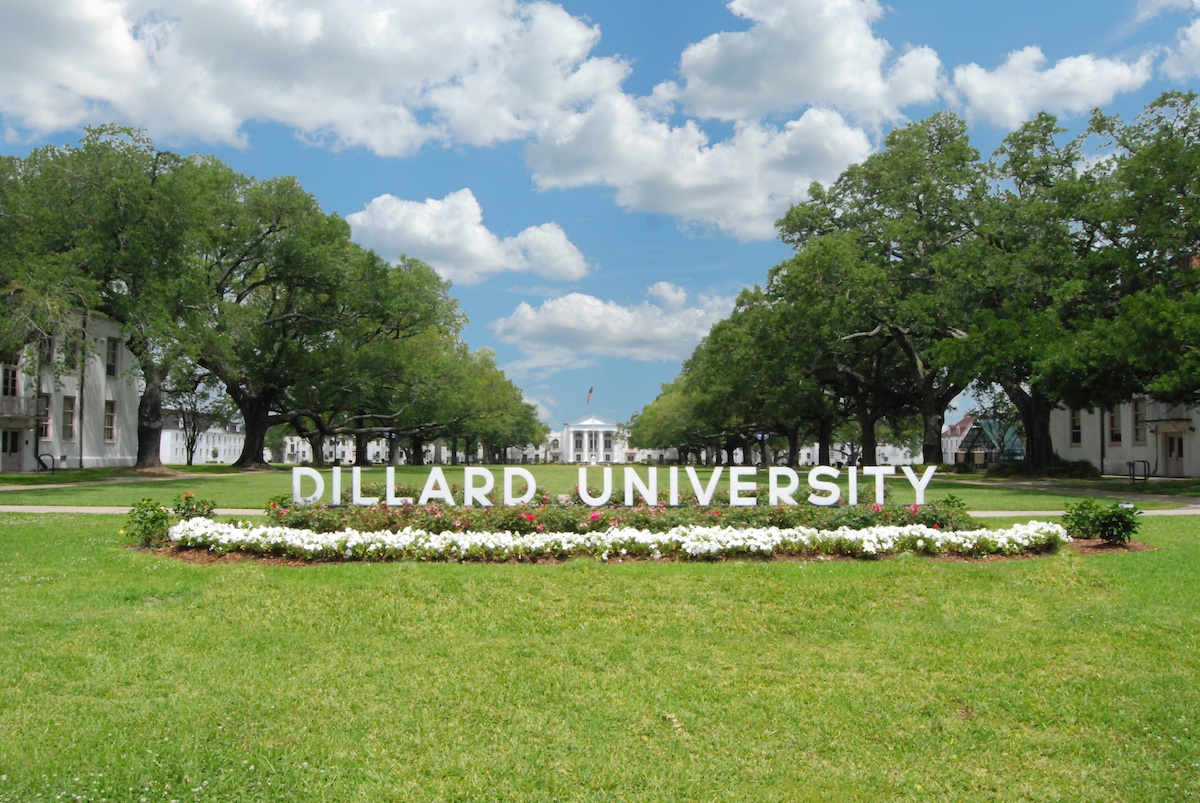 Explore HBCU – Dillard University
Dillard University is a private, four-year, liberal arts historically Black college located in New Orleans, Louisiana.
Background
Dillard University is the result of a union between New Orleans University (founded in 1873) and Straight University (founded in 1869), both institutions dedicated to educating and supporting African Americans. After years of independent operation, both schools finally converged after Straight College president James P. O'Brien appealed to businessman Edgar B. Stern for financial support; this appeal interested Julius Rosenwald Fund, several prominent New Orleanians, and the General Election Board of New York for financial support on the stipulation that the two schools would conjoin. Both institutions agreed, and on June 6, 1930, the newly consolidate board of trustees proposed a charter for the opening of Dillard University, named after James Hardy Dillard, an education reformer who promoted racial equality
Dillard, which remains in the same location it was originally established, was founded with the notion of being an educational center of excellence in the South. With a focus on serving the Black community, Dillard operated under DuBoisian ideology, with the belief in education as a way to discipline the mind and stimulate "the creation of ideas and the development of the higher qualities of the individual".
According to U.S. News & World Reports, Dillard is ranked among the top 15 HBCUs in the nation, while recently climbing into Washington Monthly's top 20 percent of National Liberal Art Universities.
Programs & Opportunities
Dillard University is accredited by the Southern Association of Colleges and Schools Commission on Colleges (SACSCOC) to award baccalaureate degrees. Through separate colleges of Arts and Sciences, Business, and Nursing, Dillard University offers over 20 major and minor academic specialties.
Additionally, through a combination of social, religious, and academic societies on campus, Dillard strives to achieve an atmosphere capable of enriching students in every aspect of life. By enhancing the quality of student life with the provision of student-led organizations, campus/residential life activities, and service programs, Dillard University is an exceptional place for students to obtain an education.
Learn more about Dillard University here.
Alumni Affairs
Dillard University's remains steeped in the mission to produce graduates who go on to become world leaders who are culturally aware, broadly educated, and concerned with bettering the human condition.
Some notable Dillard University alumni include, but are not limited to:
Garrett Morris, actor and comedian, graduated from Dillard University with a degree in voice and composition.
Ruth Simmons, professor, academic administrator, and President of Prairie View A&M University, graduated from Dillard University with a bachelor's degree summa cum laude.
The honorable Revius Ortique Jr. was the first Black justice of the Louisiana Supreme Court, jurist, and civil rights activist who graduated from Dillard University with a bachelor's degree in sociology.
Financial Information
At Dillard University, tuition totals to $17,410 for students, with additional fees for room & board, books & supplies, transportation, personal, miscellaneous, and other mandatory fees that result in varying total estimated cost of attendance per student.
The Office of Financial Aid & Scholarships recognizes that obtaining a college education can be a significant financial commitment for students; as such, financial aid officers work to evaluate students' situation and determine the best course of action to make educational attainment more feasible.
Conclusion
Dillard University has been committed to providing students with a top-tier liberal arts education since 1869. With a highly personalized and learning-centered approach, Dillard students are equipped to meet the needs of a globally and technologically advanced society.
Learn more about Dillard University here.
Sources
Pictures