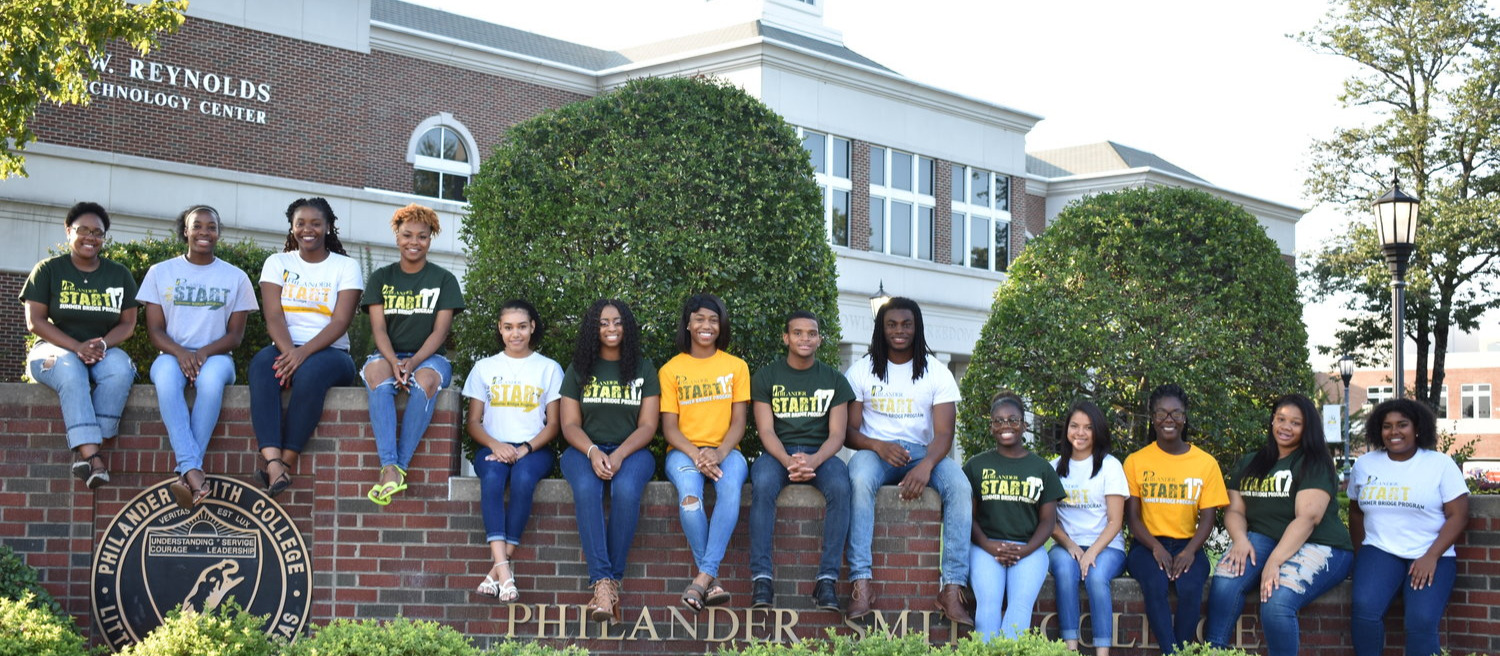 Explore HBCU – Philander Smith College
Philander Smith College is a private, liberal arts, historically black college located in Little Rock, Arkansas.
Background
Philander Smith College was originally founded in 1877 as Walden Seminary, the result of the first attempt west of the Mississippi River to make education available to formerly enslaved African Americans. After receiving a $10,500 donation from Adeline Smith, wife of Philander Smith, who was an avid donator to Asiatic missions with an interest in the Southern Church, the trustees voted to change the name of Walden Seminary; the institution became Philander Smith College, and a new location for the school was purchased. The construction of Budlong Hall—the first brick building on the new site campus—was significantly contributed to by Adeline Smith's monetary gift.
The school went on to become chartered as a four-year college in 1883, and the first baccalaureate degree was awarded five years after. In July of 1948, the site of the Little Rock Junior College was purchased and added to the South end of Philander Smith's campus. A year later, Philander Smith received full accreditation from the North Central Association of Colleges and Schools.
Today Philander Smith College is the only United Negro College Fund member institution in Arkansas, striving to provide a quality education for all students regardless of religion, race, ethnic background, sex, gender, religion, or national origin.
Programs & Opportunities
Philander Smith College offers a wide range of disciplines that utilize innovative and integrative approaches to a liberal arts curriculum. The college offers 21 undergraduate majors across academic divisions of Arts & Humanities, Business Administration, Education & General Education, Natural & Physical Sciences, and Social Sciences. There are also continuing education and professional studies as well as dual degree programs offered at Philander.
As a United Methodist Church-affiliated college, Philander Smith works to interweave the knowledge and understanding of Christian faith into the fabric of campus culture. In order to provide opportunities for intellectual and spiritual growth for the Philander Smith College community and surrounding community, an array of Religious Life & Campus Culture activities are made available. Campus programming includes organizations such as that of the Social Justice Mission Project, student-led Religious Life Council, mentorship program Empowering The African American Male (EAAM), choral group Chosen Generation Gospel Choir, and much more.
Learn more about Philander Smith College here.
Alumni Affairs
Philander Smith College's mission is to graduate academically accomplished students who remain grounded as individuals determined to change the world for the better.
Some notable alumni from Philander Smith College include, but are not limited to:
Dorothy Phillips Smith, a teacher and educator for over 30 years, graduates from Philander Smith College with a Bachelor's of Arts in Social Studies. Dorothy has served in the DuPage County Democratic Headquarters, the Voices of Praise choir from the Broadway Missionary Baptist Church, and the DePaul University Early Childhood Advisory Board Committee.
Dr. Morris A. Jackson was a Medical Doctor and Clinical Instructor of Family Practice, after having graduated from Philander Smith College with a Bachelor's of Science Degree. Dr. Jackson was affiliated with the Pulaski County Medical Society, American Medical Association, American Academy of Family Practice, National Honorary Scientific Society, NAACP, Alpha Kappa Mu Honorary Society, YMCA, the Board of Trustees at Philander Smith College, and the Century Club.
Marva C. Worthen Watts was a Research Associate at Chicago Medical School, Assistant Professor of Biology Department at Malcolm X College, Assistant Pastor at Gospel Way Covenant Church, and the Founder and CEO Marvalous Communications. Marva graduated from Philander Smith College with a Bachelor of Science degree in Biology.
Financial Information
In order to assist students in their educational pursuits at Philander Smith College, the Office of Financial Aid works to offer students financial aid from various sources.
For students a part of the undergraduate program, tuition totals $11,804 regardless of in-state or out-of-state residency, with additional fixed fees of $1,210. The total cost of attendance may vary by student, with the addition of room and board that is on-campus, off-campus, or with a guardian.
For students a part of the Philander Smith Management Institution, tuition totals $5,382—total cost of attendance is further based on a student's housing.
Conclusion
Philander Smith College strives to be an institution where students obtain more than an educational experience. Through leadership and service, Philander Smith College students obtain an educational experience and life skills for the world beyond the classroom.
Learn more about Philander Smith College here.
Sources
Pictures